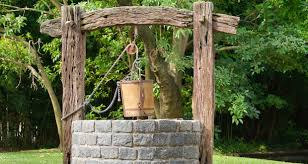 Homeowners who have their own private well enjoy water that's free, easily accessible, and reliable. If you have a well on your property, you know with the perks also comes the responsibility. The greatest responsibility you have is making sure the water is always filtered correctly. That's why you need a well water filtration system installed. This system removes mineral deposits that cause hard water, slow down the flow, and a host of other problems. Keep reading to learn more about how this system works.
Chlorination
When water is chlorinated, impurities are removed, and bacteria can't survive. Chlorination is also responsible for the following:
Removing odors
Eliminating oxidizing components
Disinfects drinking water
Before installing the system, you need to have a licensed plumber test the chlorine levels to determine exactly how much chlorination you need.
Balances pH Levels
pH stands for "potential hydrogen." Essentially, when you test pH levels, you're trying to figure out how much acid is in the water. Knowing this information helps determine what you need to do to neutralize the acid so that the water's safe to drink and it doesn't cause pipes to rust. When installing a well-water filtration system, it's always a good idea to look for pH neutralizers. Although hard water isn't bad for people to drink, it's not great for hair and skin because of its drying-out qualities. It also causes water to taste bad and leaves behind a residue that's hard to remove from fixtures and surfaces.
Filter Heavy Metals
Any time that heavy metals like iron come in contact with toilets, appliances, or shower stalls, you get gross black stains. Over time, heavy metals cause that rotten egg smell. Once this smell gets into your home, it's hard to remove it. Installing a well water filtration system is a great way to make sure metallic impurities from water don't make their way into your home.
Invest in a Well Water Filtration System for Peace of Mind
Filtering well water is essential for well owners. Not only does it ensure that you're drinking safe water, but it also saves you money on plumbing repairs. Hard water wears down pipes and appliances faster than conditioned water. If you're constantly dealing with corroded pipes or replacing appliances like water heaters and dishwashers, you're losing money. At the end of the day, investing in a well water filtration is well worth it for peace of mind and long-lasting plumbing.
Do you have questions about well water filtration or another plumbing question? Contact plumbers in Marietta GA, for more information.
Author:
T George
Viewed:
12 Views
Check Out All Of RJGP's Blogs!
Comments:
| | |
| --- | --- |
| Posted By: | RJGP |
| Location: | San Diego, California |
| Storeboard City: | San Diego, California |
| Description: | Web consultants |
| | |